Computers are productive when it comes to working. However, not every laptop can perform every function efficiently. When it comes to 3D modeling, it becomes an intensive task. You use various 3D modeling and Sketchup software like Revit, Maya, Auto Cad, 3D Max, and Blender for creating a 3D content.
All of these software requires familiarity and experience, and since you are a professional 3D creator, you can assess the stance. These tools require efficient computers which can work smoothly, and an ordinary laptop cannot provide desirable results.
A laptop with a dedicated GPU is a crucial feature in a computer. It reduces the pressure on the CPU and helps the user to continue the work. A laptop with future-proof graphics empowers the 3D visual that is an essential requirement in 3D modeling. Gaming laptops have high graphic intensity, so it is helpful for 3D modeling as well.
Along with a powerful GPU and CPU, you must account for a large display, large storage capacity, robust processor, and long battery life. All of them hold equal value. Therefore, I have brought the ten best laptops for 3D modeling recommended by experts and professional modelers.
3D Modeling and Sketch-Up Laptops Requirements
If you want to enhance your productivity by working hassle-free on laptops, you need to makes sure of the following recommended system requirements.
| | |
| --- | --- |
| CPU |  10th generation Intel Core i7 |
| RAM | 32GB |
| GPU | 6GB NVIDIA GeForce RTX 2060 |
| Storage | iTBSSD |
| Battery  | Up To 6 Hours |
| Display |  15.6" FHD IPS Display |
10 Best Laptops for 3D Modeling and Sketchup in 2021
Dell XPS 15 9570
Apple MacBook Pro
HP Spectre x360
HP Envy 15
MSI GL65 Leopard 10SFK-062
MSI Prestige 15 A10SC-010
Razer Blade 15
Microsoft Surface Book 2
OEM Lenovo ThinkPad X1
ZenBook Pro 15 UX580GD
1. Dell XPS 15 9570:
Dell XPS 15 9570 brings the most realistic visuals for you. In 3D Modeling, modelers prefer laptops with large HD displays. Therefore, this is what Dell XPS 15 9570 is all about. You get the most vivid and vibrant colors while creating a 3D model.
The high-resolution pixels give you an ultra 4K display that provides an FHD with a resolution of 3840×2160. It gives you 6 million more pixels than FHD and 3 million more than MacBook Air.
Hence you get the perfect view from every angle. The 5.7 mm thin bezel gives you wide-angle scenery so that you don't have to zoom in anymore. 8th generation Intel Core i7 processor along 16 GB RAM and NVIDIA GeForce GTX 1050 Ti GPU gives you the ultimate power to continue intense tasking.
Aesthetically, the manufacturers have used 100% recyclable aluminum with Corning Gorilla glass. It makes it super damage-resistant. All of these stunning features come in 4 pounds which makes it more compatible for your choice.
For your intense 3D Modeling, Dell provides you touch screen facility so that you can interact with technology conveniently.
2. Apple MacBook Pro:
Apple is known for making good gadgets, but we also know they are higher in price. However, if you are ready to spend some bucks on it, then here we go.
It comes with a 15.6 inch IPS Retina display that gives you a resolution of 2880 x 1800 pixels. It gives you a vividly vibrant color display for your 3D Modeling. We know how high pixels matter for modelers; therefore, it offers perfect viewing angle and color accuracy.
MacBook Pro is 16x faster in single and 19x faster in multi-core when it comes to performance. It means it can run various 3D modeling tools and software like Revit, Maya, and Auto Cad smoothly. We have robust Radeon Pro 560 graphics which makes it perfect for intense 3D tasking and gaming.
Speaking about the battery, as you know, how intense 3D Modeling is. Therefore, MacBook Pro gives you a battery life of up to 8-10 hours which is satisfactory. The only drawback I found was the fan noise while running heavy software, but it efficiently cools down the temperature.
3. HP Spectre x360:
HP spectre is a spectacular laptop with sizzling features. As you know, 3D modeling cannot be carried out on a computer with an ordinary display. Therefore, Spectre x360 can fulfill your needs efficiently.
It comes with 15.6 UHD IPS micro-edge display with a resolution of 3840 x 2160. The ultra 4K resolution provides you cinematic view from every angle. While you are working on a 3D model, this display will enhance your creativity.
The configuration is also astonishing to the observer. It has an 8th generation Intel Core i7 processor and 16 GB RAM, which handles your multitasking smoothly. The 512 GB, SSD storage capacity organizes your big data smoothly.
Aesthetically, this laptop is modern and stylish. It's a dark ash color laptop with aluminum finished chases and an HP logo with a gold lid.
It delivers premium sound quality. Band and Olufsen partnered with HP and created premium sound quality that brings life to your entertainment.
4. HP Envy 15:
Envy 15 possesses every possible standard feature at an affordable price, like a touchscreen, robust processor, and graphics with long-lasting battery life. It is equally suitable for professionals and 3D engineering students.
The resolution in this laptop is an adorable thing. It's a 15.6" IPS display with a resolution of 1920 x 1080p. It has thin bezels with a vibrant color suitable for designers and modelers.
We have a robust 8th generation Intel Core i7 processor with NVIDIA GeForce GTX 1650 Ti graphics to help you craft creative 3D models and grind various software smoothly. Along with that, it has 16 GB of RAM to carry out your multitasking smoothly. Whether you are a professional modeler or a student, this laptop is suitable for your SketchUp.
While crafting a 3D model, a user needs to have a good grip on the keys for flawless work. Therefore the manufacturers provided an ergonomic keyboard with a 1.5 mm key travel distance. For those who work in dim light, HP Envy 15 features Backlit light.
This laptop features a battery backup of up to 18 hours. So charge it once and use it all day long.
5.  MSI GL65 Leopard 10SFK-062:
People know MSI GL65 Leopard as a gaming laptop. However, it is one hell of a beast efficient in 3D modeling. It has some outstanding features, which makes it superb for both gaming and work. If you are a person who needs a laptop with inclusive features, then this is for you.
It has a 15.6" slim bezel IPS display with a 144 Hz refreshing rate suitable for gamers, video editors, and 3D modelers. Other handy features include a backlit keyboard to work in any environment.
The hardware has a powerful Intel Core i7 processor that can handle diverse modeling requirements. Its clock frequency is up to 5.0 GHz, running every type of 2D and 3D animation tool and software. It also runs 3D applications like AutoCAD, Maya, Cinema4D, Blender, and Revit smoothly.
It has a robust RTX 2070 GPU, which can handle intense graphic tasks like photo rendering, encoding, and viewport rendering. Due to its exceptional performance is the most compatible GPU for 3D modeling and Sketchup in 2021.
GL65 weighs 5 pounds and lives up to 4 hours. Check out more compatible gaming laptops like this.
6. MSI Prestige 15 A10SC-010:
MSI prestige 15 A10SC-010 is a popular gaming laptop because of its future-proof configuration. It comes with a 15.6″ ultra 4K display that gives your brilliant visuals than others. In 3D modeling, high-resolution pixels are an integral part. Modelers need vibrant colors to create the perfect pictures. Hence, MSI fulfills your requirement by giving you the most vividly crisped image.;
NVIDIA GeForce graphics help you to load HD pictures in less than a minute. With 4K resolution, you get the most incredible 3D visuals, and you will be able to run modeling applications error-free.
As a 3D modeler, you probably face lagging while operating your massive files and software. Well, you will never face such a problem with this laptop because it has a powerful 6 Core 10th generation Intel Core i7 processor, which runs your heavy applications smoothly. This incredible future-proof processor is accompanied by 16 GB DDR4 RAM that can be upgraded up to 64 GB.
It gives you smooth multitasking without lagging. Professional 3D modelers and students feel trouble while keeping their massive files and data due to insufficient space. Therefore, MSI offers 1 TB SSD storage space so that you don't get troubled at all.
7. Razer Blade 15:
Razer Blade is a sophisticated laptop that runs 3D modeling applications smoothly, providing a large storage capacity, a powerful processor, and decent battery life. Let's explore them in detail.
It's a 15.6″ HD IPS display that gives a 1920x 1080p, highly suitable for 3D modeling, rendering pictures, and running applications. High resolution is the essential requirement in 3D modeling, and hence, you get this at an affordable price. It offers a 144 Hz refreshing rate, and on the other hand, you get RGB backlit keyboard to work efficiently in any environment.
It can handle intense simulation tasks with its robust Intel core i7-10750H processor with a clock frequency of up to 5GHZ. You can run heavy 3D applications like Blender via GeForce RTX 2070 GPU and dedicated 8 GB VRAM.
For handling multitasking with ease, it offers 16 GB RAM and 512 GB SSD fast storage capacity. It offers WIFI-6 connectivity and multiple port facilities to attach various peripherals with a 6-hour battery back—these exclusive premium features in a compact gadget with 0.80-inch thinness.
8. Microsoft Surface Book 2:
This laptop is known as the best computer for 3D modeling. Every feature installed in it is a whole next-level thing. Whether you are a professional modeler or a student, you can run any 3D software in it smoothly.
It performs spectacularly outstanding and stands out from others. It features a powerful CPU with an 8th generation Intel Core i7 processor, 16 GB RAM, and a 1TB SSD storage facility.
The clock frequency of the processor is up to 4.2 GHz that can handle multitasking quite conveniently. A dedicated NVIDIA GeForce GTX 1060 graphics gives you an incredible 3D modeling kick in a 15-inch display.
Despite all these dedicated features, it gives you a battery backup of up to 10 hours. Aesthetically it's sleek and sturdily made up of pure aluminum.
9. OEM Lenovo ThinkPad X1:
Here we have a Lenovo ThinkPad X1 with dedicated graphics, processor, RAM, storage, and battery life for passionate 3D modelers and designers. It's a 15.6-inch slim bezel IPS display screen with a resolution of 1920 x 1080 p. It provides the optimal visual display with dedicated graphics of NVIDIA GeForce GTX 1650 Ti and 300 nits. Lenovo has always been so dedicated to high graphics and intensity to give you an immersive experience.
Speaking of configuration, we have a robust Intel Core i7-10750H processor for running heavy applications smoothly. A dedicated 16 GB RAM with 512 GB SSD storage capacity helps you to handle intense multitasking and keeping massive files, respectively.
This powerful laptop is ideal for gaming and intense 3D Modeling. To enhance your maximum productivity, it offers a battery backup of 7 hours.
10.  ZenBook Pro 15 UX580GD:
ZenBook Pro 15 is the last laptop of our article, and you would love to explore its excellent features. It's a 15.6-inch display screen with thin bezels providing an 80% screen-to-body ratio. The ultra 4K resolution provides the most naturally vivid colors and maximizes the display pixels. The reason for this incredible resolution is that it has the best color gamut. It gives 100% color accuracy because of natural RGB and SRGB coverage.
You will not observe any interruption while doing intense 3D Modeling because of the powerful Intel Core i9, which can be boosted up to 4.8 GHz with 16 GB RAM and dedicated 4GB NVIDIA GTX 1050 Ti graphics to smoothly multitask.
Aesthetically it's a sturdy and stylish laptop which makes it a fashion statement as well. With stunning high-end features, this laptop weighs 4.14 pounds and is 18.9mm thick.
Frequently Asked Questions
What Computer Specs Do I Need For 3D Modeling?
As you know, 3D Modeling is an intense task that requires dedication and a smooth system. Therefore, you have a laptop with at least 16 GB RAM for handling multitasking conveniently.
Can Gaming Laptops Be Used For 3D Modeling?
Gaming laptops have potent CPUs and GPU, so yes, they can be helpful in 3D Modeling. However, to run various tools and applications, you must have Core i7 processor in your gaming laptop.
Which Should be The Ideal Computer For Programming?
If you are a professional programmer or an engineering student, you can check my range of programming laptopsto make a better decision.
What Is The Difference Between NVIDIA Quadro GPUs and NVIDIA GeForce?
Quadro GPUs are more workstation standard units that have some additional features for intense computation. It can be 3D Modeling and architecture, whereas GeForce includes features that are for gaming purposes.
Conclusion:
Since you know 3D Modeling isn't an easy job, it requires dedication and work. While choosing a laptop, you need to make sure of certain aspects, such as the technical and visual aspects, to assist you in real terms. As a 3D modeler, I know how complex it is to create the perfect content. Various tools and applications are running in the background to meet the essentials, which requires robust CPU, GPU, and RAM.
Therefore, I made sure of these aspects while compiling the list. All of them are productive and efficient; however, make sure to choose the one that complies with your budget.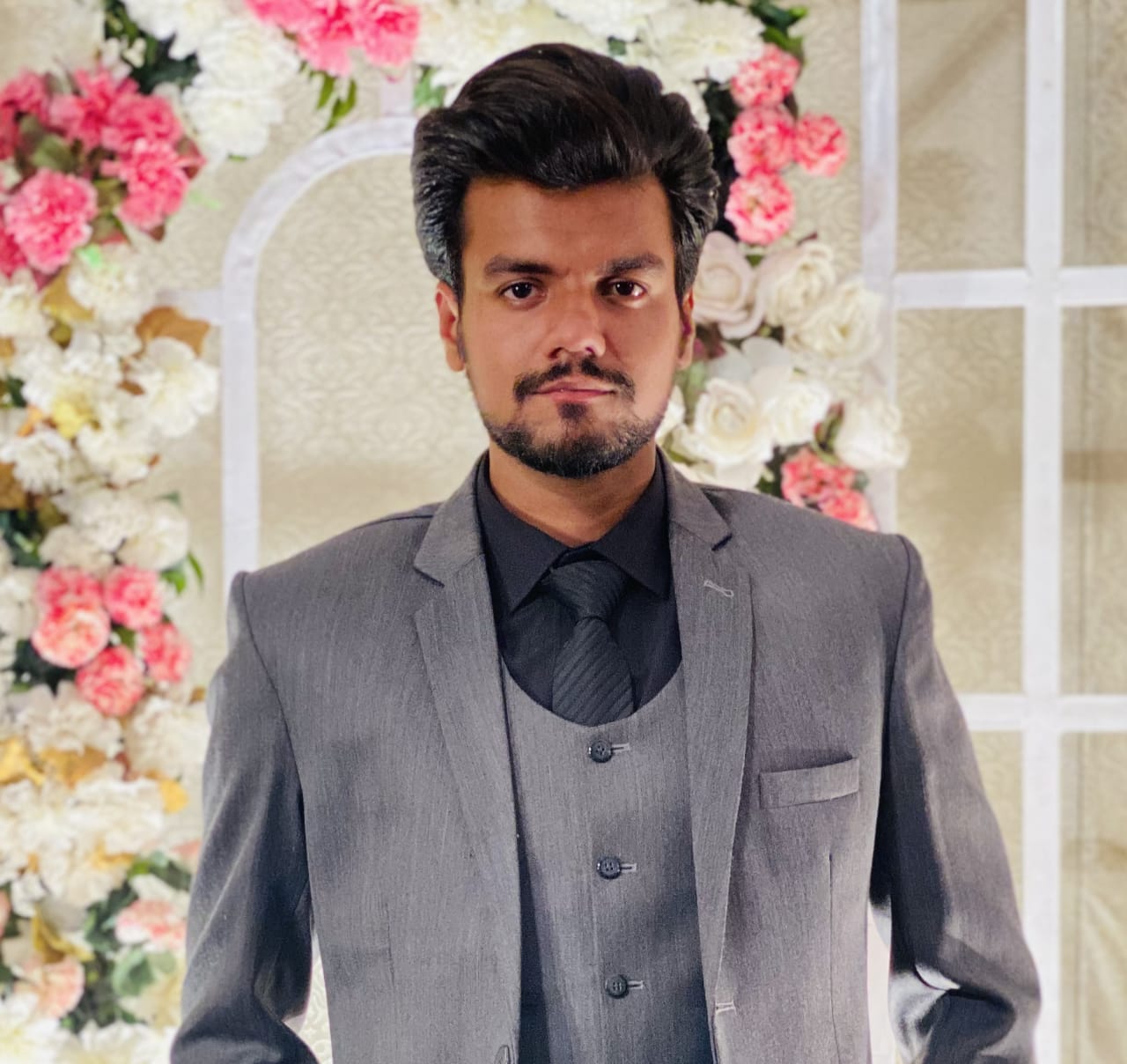 "If content is King, context is God". Hi! I am Noman Tariq. I am a professional content writer proficient in writing tech/non-tech affiliate articles and blog posts. My prior experience shows how dedicated I am towards writing. As I like to quote, "writing excites me". I know how crucial a content is for your blog and that's why I'll leave no stone unturned to provide you with the best content.