Interior designing is among the most creative jobs to do. Designers have to think beyond regularities to create a stunning impression as it has become an integral part of every sector. Whether it's a house, office, school, university, or public place, we see the magic of sharp minds everywhere.
However, technology has an outstanding contribution towards it. It has supplemented the designers to come up with creative ideas. Software like Revit, 3DS Max, AutoCAD, Lumion, and SketchUp is the helpful tools behind them.
All of these are important for crafting an appealing design, and they can only be done with the help of a competent laptop. It shows that the specification requirement of an interior designer is quite distinct from an ordinary user.
If you are a designer and need a 3D modeling laptop and anything similar for professional needs, you are at the right place. You need a computer that can handle intense multitasking efficiently. Designers have to run different software while working. Hence, it can only be run smoothly if you have future-proof configuration hardware.
Therefore, under the guidance of expert Interior Designers, I have compiled a list of the top 7 best laptops for Interior Designing. But before looking at that, let me share the recommended system requirements with you that will help you choose the right laptop.
Recommended Interior Designer Laptop Requirements
| | |
| --- | --- |
| CPU | Intel Core i7 processor |
| RAM | 16GB |
| GPU | NVIDIA GeForce graphics |
| Battery | Up to 7 hours |
| Storage | 1TB SSD storage capacity |
Buying Guide
Since an interior designer seeks different specs in a laptop, it is essential to know some essentials. There is a chance you might pick the wrong one if you ignore this stage. To avoid wasting your time and money, make sure the following essential in a laptop.
Display: Display is a must thing in a laptop. Designers have to view various aspects while creating a design. Therefore, a computer with a display of 15-17" will be helpful. It will provide you vividly vibrant colors and sharp details of minor objects.
Battery: Battery determines your productivity. Whether you are a designer or not, a laptop with 7 hours of battery backup is crucial for you. Hence, you'll be able to work for hours without breaking a sweat.
Processing Speed: As said above, there are diverse ranges of designing software that is essential in interior designing. Moreover, designers have to perform multitasking simultaneously, so a laptop with software handling capacity is critical.
7 Best Laptops For Interior Designing in 2021
To provide you the best, I compiled a list of top models recommended by experts. Could you have a look at it?
Acer Aspire 5
Dell XPS 15
Microsoft Surface Pro 5th Gen
ASUS VivoBook S
Lenovo IdeaPad Y700
MSI GL65 Leopard
HP Pavilion
1. Acer Aspire 5:
If you are looking for a beginner-level designing laptop for small or remodeling projects, then you can have this laptop. Basically, Aspire 5 is for students and beginner designers. Despite not being suitable for professionals, it has yet to offer some decent specs.
It comes with a 15.6" FHD IPS display with widescreen LED-backlit for a tremendous viewing experience.  To enhance more viewing pleasure, it has an NVIDIA GeForce MX350 graphic card that glorifies the pixels. Hence, you won't miss any minor detail of an image.
To run designing software without interruption, it has a 10th generation Intel Core i5 processor that helps you use professional tools like REVIT. Since multitasking is the main thing to handle, it has a sophisticated software handling capacity.
Since you don't get massive files to keep and share initially, it offers 512 GB SSD storage capacity. However, you always have an upgradable option.
Acer is known for manufacturing efficient laptops, and that's what this mode is. It comes with built-in windows 10 for installing and running every type of software. Since designing is time-consuming, it provides 8 hours of battery backup for intense projects and designing sessions. It offers an LED keyboard backlit to work in a dark and dim light environment.
Overall it's a sophisticated laptop with lots of decent features.
2. Dell XPS 15:
XPS 15 is the ideal laptop for running all the heavy designing software. It comes with a powerful processor, large display, professionally recommended for those who are always on the go. Let's check out some of its prominent aspects.
One thing that I appreciate about Dell is that they are known for their quality and durability. Moreover, this time they have come with aesthetics as well. It's a 15.6" infinity edge 4K display with anti-reflective quality. If you want to create High aesthetics in your design, you would surely love this computer.
The infinity-edge display allows you to have a crystal clear broad view with the maximum eye-protection facility. It means your eyes won't strain due to long designing sessions.
It has a 9th generation Intel Core i7 processor with 16 GB RAM that makes it super-efficient while running heavy designing software and intense multitasking. Dell has now revolutionized the technology by allowing the user to do intense pen-testing smoothly, making it among the best laptops for Kali Linux.
As far as XPS 15 is concerned, it still has much to offer you. It has an LED-backlit in keyboard, which makes it aesthetically appealing and convenient to use in the dark. Similarly, it is thin and lightweight with long battery life, making it a perfect companion for traveling.
3. Microsoft Surface Pro 5th Gen:
A lot of this laptop is worth adoring. However, a fast processor and battery life of 13 hours is the most appealing thing to experts. It has everything which a designer looks for. However, you might disagree with the price. Still, it has some spectacular features to offer you.
It comes with a 12.3-inch display with a resolution of 2736 x 1824 pixels. You probably consider it small. However, the surprise is yet to reveal. It's a 2 in 1 laptop which can be used both as a laptop or tablet.
It comes with a kickstand with a surface pen to use as a tablet and a removable cover signature type cover to use as a laptop. It is an excellent gadget for both your business and academic needs.
Speaking of interior designing, it's all about creativity. Therefore, the facility of the surface pen allows you to come with more creativity and accuracy. Along with that, the powerful processor and efficient RAM enables you to run every designing software lag-free.
Its thin and portable, which makes it ideal for traveling purposes. You can also use it for entertainment purposes. Watch movies and play intense games with Integrate UHG graphics card. With a 1TB storage capacity, you get a large storage capacity to keep massive files, movies, games, etc.
If you can afford to increase your budget, you will get the best laptop for Interior Designing.
4. ASUS VivoBook S:
If you are designing student and looking for a future-proof laptop at an affordable price, then ASUS VivoBook S is for you. It has everything to assist a college student who is always on the go. To get perfect hands-on designing and the interior designing student has to go through lots of hectic stages like
Assignments
Online books
Lectures
Handling designing software
Speaking of which, a laptop with advanced features is a must thing.  Apart from being affordable, VivoBook S has some premium features to offer.
It has a 15.6-inch FHD IPS nano edge display which is a crucial requirement in designing. While working on an assignment, it will help you to view every minor detail. It comes with an Intel Core i5 processor that will help you to run different designing software smoothly.
Along with that, we have powerful 8 GB DDR4 RAM that keeps your multitasking lag-free. Above all, it allows the students to carry it all day along yourself because of its compact size and lightweight.
One of the essential things that every laptop must have is long battery life. Being a professional designer, I remember how hard it was for me in college to keep my computer charged all day long. Therefore, VivoBook S provides you a stress-free performance without battery drainage. It uses lithium-ion cells that can work for hours.
Hence for a student, I guess you cannot be able to find anything better than this in your artistic journey.
5. Lenovo IdeaPad Y700:
Lenovo is mostly known for making brilliant gaming laptops, and so is the IdeaPad Y700. It comes with a super-hardware configuration that makes it a perfect combination for both gaming and interior designing.
If you are designing student or professional designer, IdeaPad Y700 will make your dream come true with its stunning features. Let's find them out.
It has a 17.3 inch HD IPS display which makes it superb essential for gaming and designers. Whether you are a dedicated designer or a hardcore gamer, a large screen is equally crucial for both of you. Hence, draw creative designs, play games, or watch movies with a large screen.
A large screen display offers NVIDIA GTX 960M graphic card to amplify the pixel resolution. Dedicated GPU allows the user to play intense games and run heavy designing software hassle-free.
It has a powerful Intel Core i7 processor with a clocking speed of 2.6 GHz to help you install heavy software like Revit, 3DS Max. 16 GB DDR4 RAM keeps your multitasking consistent. It offers a premium storage combination of a 1TB HDD and 128 GB SSD storage capacity for massive data sharing.
Despite all these power consumption facilities, it gives you an 8-hour battery backup for the day. It will enhance your productivity and makes you more efficient than other laptops.
6. MSI GL65 Leopard:
As the name suggests, this laptop is a leopard. MSI GL65 Leopard is among one of the best gaming laptops due to its exceptional power capacity. Mostly, gamers use this laptop due to its unmatchable qualities. However, an interior designer can be equally get benefited. Let's check out those exceptional features.
Since power is the paramount quality of this laptop, then let's begin with it. It has a 10th generation Intel Core i7 processor with a clocking speed of up to 5 GHz.
This shows the potential of GL65 to handle the most intense gaming and designing software smoothly. The dedicated 16 GB DDR4 RAM can knock down the heaviest applications and smooth down the process quickly.
It has a 15.6-inch FHD display with thin bezels to provide you a complete view. 8 GB NVIDIA GeForce graphics helps to maintain multitasking hassle-free. Moreover, it 10x the visuals and gives you the ultimate screen time experience.
In the era of the pandemic, working home is the need of the hour. Being a professional designer, you probably use Zoom for video conferencing presentations with your client. Hence, it provides you 720p HD webcam that glorifies your presentation results instantly. For more information, check out my best Zoom laptops in 2021.
Overall, it's a modern, robust, sturdy, elegant, productive, and efficient laptop for your professional needs. Let's check out the pros and cons.
7. HP Pavilion:
Being a professional interior designer, a laptop with ultimate software handling capacity is my foremost requirement. Similarly, other designers also seek a computer with the ability to handle graphic-intensive tasks. Therefore, HP Pavilion is the intelligent choice for you.
The PavilionPavilion is known for its powerful processor and incredible performance. It has a dedicated hardware configuration that helps a user to operate multitasking hassle-free.
It has a 15.6-inch FHD IPS display with NVIDIA GeForce 1650 GTX graphic card to give you a tremendous screen timing experience. Not only designers but also passionate gamers love it for the display.
It has an AMD Ryzen 5 4600H processor, which is known for smoothly installing and running heavy software applications. Along with that, we have a super-efficient 8 GB DDR4 RAM which handles complex multitasking.
Aesthetically, it has an elegant design, slim and light in weight, making it perfect for your creative business. HP Pavilion is more economical than MSI GL65 and has more professional looks.
Let's get straight into the pros and cons
Frequently Asked Questions
Is 4GB RAM Enough In A System For Interior Designing?
4GB RAM is relatively less for executing graphic-intensive tasks. If you are a student or a beginner designer, then 4GB RAM would be helpful for you in running light software like AutoCAD. However, if you want to associate various plugins with it, then 4GB is very low. You should have a system with at least 8GB RAM.
Which Is Best MSI GL65 Or HP Pavilion?
It depends upon your requirements. If you are a student who wants to have a gaming laptop along with designing a computer, then MSI GL65 is suitable for you. It is ideal for students due to its dual nature, i-e gaming and designing. However, HP Pavilion is more of a professional gadget. It is cheaper and is ideal for beginner designers. If you are strict on a budget, then go for PavilionPavilion otherwise, GL65 is superior to all.
Why Is Large Screen Important In Designing Laptop?
Interior designing is a job of creative freedom. While crafting a design, a designer needs to keep an eye on every minor object to glorify the whole image. It is possible only via a large screen display; a large screen resolution allows you to view any tiny detail to prevent any mistake.
What Is The Role Of the Processor In Interior Designing Laptop?
The processor plays an integral role in a laptop. Interior designers use various designing software and tools like Revit, 3DS Max, AutoCAD, etc. This software demand efficiency and speed, which can only be possible via a powerful processor. A processor helps a system install and run this software smoothly to give the user a hassle-free experience.
Final Words:
Interior designing is a fun and creative job if you have all the reliable resources with it. However, not every laptop is supposed to fulfill your requirements unless it has,
A powerful processor
Efficient RAM
Long battery life
Compact and lightweight
Well, all of the qualities lead you to a laptop that can help your professional needs-based. On these qualities, I compiled the above laptops with the help of professional experts. If you are a programmer, check out my best programming laptops to do critical analysis and pen testing smoothly.
Best of luck to you!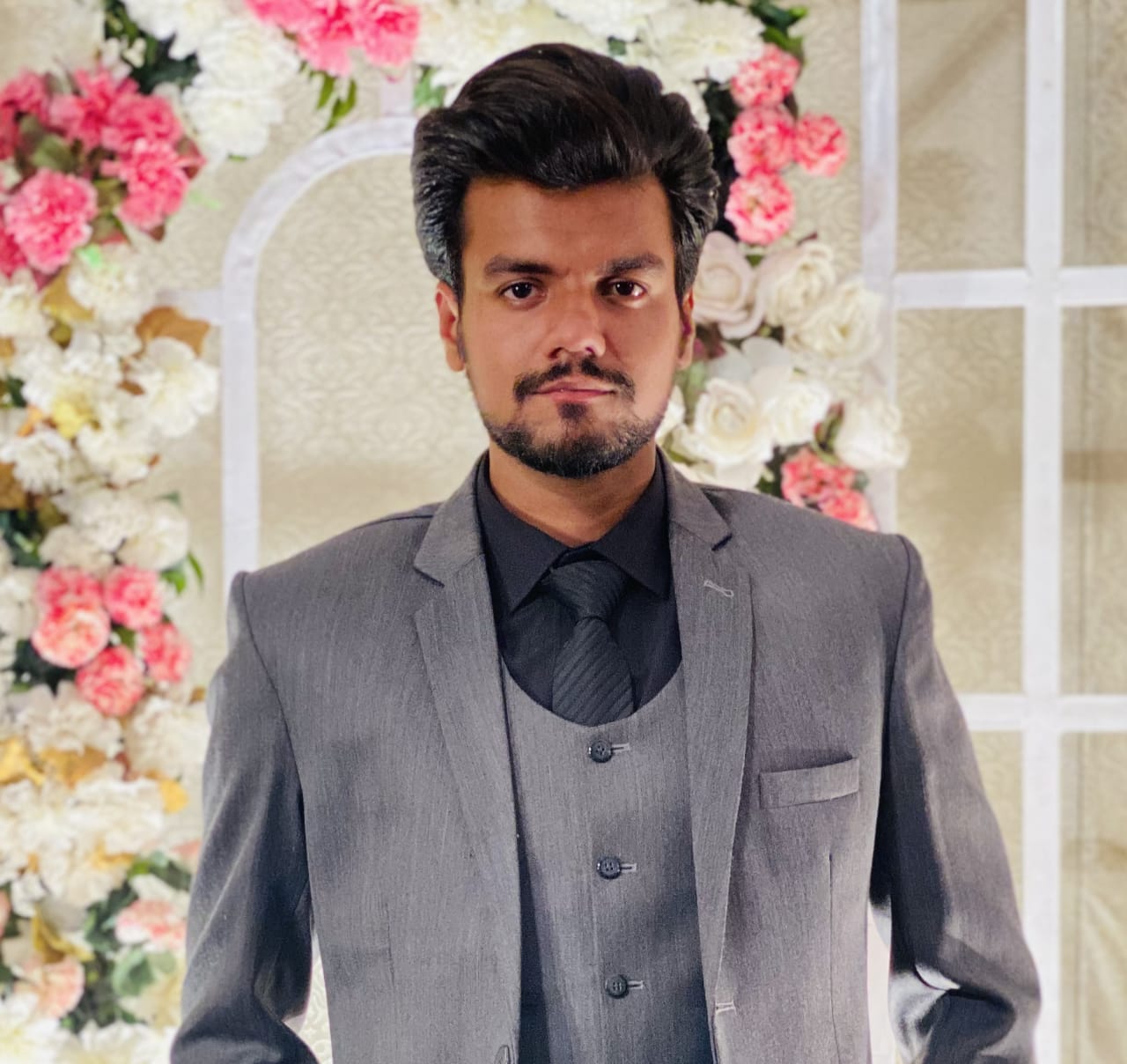 "If content is King, context is God". Hi! I am Noman Tariq. I am a professional content writer proficient in writing tech/non-tech affiliate articles and blog posts. My prior experience shows how dedicated I am towards writing. As I like to quote, "writing excites me". I know how crucial a content is for your blog and that's why I'll leave no stone unturned to provide you with the best content.